I have to say this Denim Thrift Shirt is the best Go-To shirt ever!!!  Super Comfy, goes with almost everything and looks cute!
$98.50 Denim Top from JCREW …. in stores now!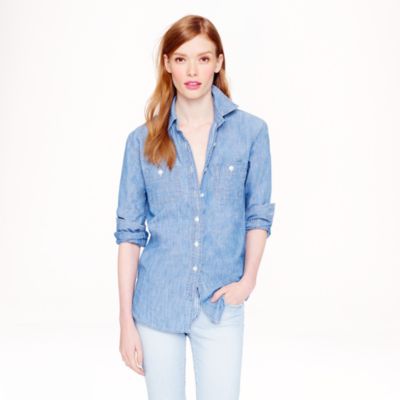 Find a plain No-Frills Denim / Chambray Shirt (without all the stupid Christmas embroidery) at a Thrift Shop is quite a find!
All of these shirts were found for $5.99 each!!!!!!!!